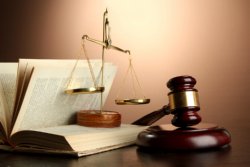 Contested case hearings are held before an Administrative Law Judge at the State Office of Administrative Hearings ("SOAH"). Hearings are conducted under the SOAH Rules of Procedure (1 Tex. Admin. Code § 155.1 et seq.). A copy of the procedures may be found on the SOAH website, soah.texas.gov, under the "Procedural Rules" link.
For application denial hearings, the applicant has the burden of proof. This means that the applicant must show why the license application should not be denied. For hearings on administrative penalties, orders to cease & desist, and license suspensions/revocations, the OCCC has the burden of proof. This means that the OCCC must show why the enforcement action is lawful and appropriate.
If you are a party to a contested case hearing, you have certain legal rights during the hearing process. You have the right to represent yourself, or to be represented by an authorized person, including an attorney of your choice. You have the right to respond and present evidence and argument on each issue involved in the case. You also have the right to conduct cross-examination of each witness. You will waive these rights if you fail to appear at the hearing.
If you fail to appear at a scheduled hearing, the Administrative Law Judge may: (1) deem admitted the factual allegations alleged in the notice of hearing, (2) grant the relief sought in notice of hearing against you by default, and (3) assess costs of the proceeding against you.
If you wish to file a document with the Administrative Law Judge, you may do so electronically on the SOAH website under the "Electronic Case Files" link.  A copy of any documents filed with SOAH must also be sent the OCCC representative specified in your notice of hearing.