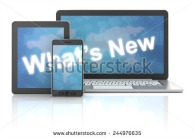 New Motor Vehicle Sales Finance License Applications Notice
All applications for a New Motor Vehicle Sales Finance license must now be submitted through the online system "ALECS" (Application, Licensing, Examination, Compliance System). Any paper application received that was postmarked February 1, 2015 or later will be returned to the applicant with instructions for re-filing.
The agency is pleased to provide this online system, which creates efficiency in the application process and allows the licensee to manage licenses online. Links to instructions for creating an account and for submitting an application in the ALECS system.