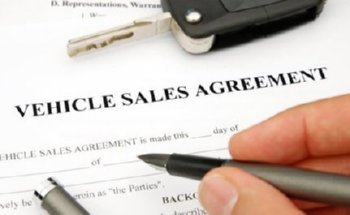 Overview
Both sellers and holders of retail installment contracts are required to have motor vehicle sales finance licenses. 
Interest or finance charges are not required for a transaction to be considered financed. 
A sale is considered financed  when the buyer agrees to make payments over time. Exception: Resale purpose. See laws below for more information.
Businesses required to be licensed by the OCCC include, but are not limited to: 
Dealers Holding contracts (Buy Here Pay Here)
Dealers Assigning Contracts
Acceptance Companies
Motor Vehicle Administrative Actions Report
Motor Vehicle Administrative Actions Report
Resources
Statutes & Rules
These are the primary statutes and rules that apply to motor vehicle installment sales. This is not a complete list of laws that motor vehicle installment sales companies are required to comply with.
Primary State Statutes
Chapter 348, Texas Finance Code: Motor Vehicle Installment Sales
OCCC's Rules
Title 7, Chapter 84, Texas Administrative Code
Other State Statutes
Texas Legislature Online
Federal Statutes & Rules
U.S. Government Publishing Office