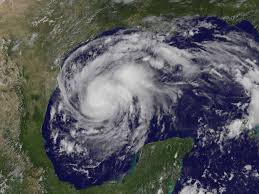 The Office of Consumer Credit Commissioner is deeply saddened by the catastrophic events that have taken place due to Hurricane Harvey.  The OCCC encourages licensees and registrants to work with Texans who may have been impacted by Hurricane Harvey. This event may have caused financial strain on consumers and industries, as well.  As this region begins to assess the aftermath of Hurricane Harvey and begin recovery, it is important that the OCCC support the restoration of the financial services market. 
A Pawnshop Advisory Bulletin was published explaining the requirements for emergency closings, protecting pledged goods from loss or damage, effect of closing on pawn redemptions, safeguarding of business records, and temporary locations.  The Consumer section of the website also provides a number of resources for those seeking assistance.
Also, a Motor Vehicle Advisory Bulletin was revised to include how a holder can provide a deferment to a buyer affected by a natural disaster.
Governor Greg Abbott has also provided detailed information regarding aid eligibility to areas affected by Harvey and announced the launch by the Governor's Commission to Rebuild Texas of www.RebuildTexas.Today, a real-time information resource for local officials in the communities impacted by Hurricane Harvey. The website will provide the most current and reliable information on state and federal resources available for the rebuilding of infrastructure, including roads, bridges, schools and government buildings.
The Texas Department of Insurance (TDI)  is also providing information related to insurance claims for your car or home related to Hurricane Harvey.
In addition, the Consumer Financial Protection Bureau (CFPB) has put together a financial toolkit for vicitms of Hurricane Harvey.  This kit has the steps to secure your financial obligations after a natural disaster.  In addition, be aware of scams.
While many people pull together during times of crisis, both consumers and businesses are at an increased risk for scams and fraud. To avoid scams, you need to ask questions—lots of them. Questions will help you determine if something is too good to be true. If the person trying to sell you a product or service can't or won't answer your questions, this is a red flag that you might want to look for someone else to do business with.
Watch out for:
People who want you to pay up-front fees to help you claim services, benefits, or get loans.
Contractors selling repairs door-to-door, especially when they ask to receive payment up front or offer deep discounts.
Con artists posing as government employees, insurance adjusters, law enforcement officials, or bank employees. It is easy to fake credibility and uniforms, so do not give out personal information to people you don't know. Government employees never charge to help you get a benefit or service and will never ask for payment or financial information.
Fake charities. Normally, legitimate organizations do not have similar names to government agencies or other charities; so if they do, it may be a scam. Never give out donations over the phone.
Limited time offers. Anyone who offers you something and tells you that it is for a very limited time may be trying to pressure you into something that you could later regret. You should never be pressured to make a decision on the spot or to sign anything without having enough time to review it. Take your time, read and understand anything presented to you, and ask a trusted friend, relative, or attorney before acting.