Image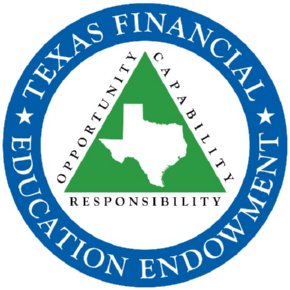 The 82nd Legislature enacted The Texas Financial Education Endowment (TFEE) to be administered by the Finance Commission to support statewide financial capability and consumer credit building activities and programs.
Sec. 393.628. Texas Finance Code.  TEXAS FINANCIAL EDUCATION ENDOWMENT. (a)  As part of the licensing fee and procedures described under this subchapter, each credit access business or license holder shall pay to the commissioner an annual assessment to improve consumer credit, financial education, and asset-building opportunities in this state.
Financial Capability is a set of consumer behaviors that lead to long-term, tangible improvements in financial health. The TFEE Grant Program welcomes funding requests from organizations that strive to increase and promote financial capability of individuals, encouraging personal financial education and responsibility within the state of Texas.
For more information about the OCCC's financial education program, or TFEE, please contact the Consumer Education Department at 512.936.7639 or via e-mail and on Facebook. @TexasFinancialEducationEndowment
---
PRESS RELEASES RELATED TO TFEE
2022-2023 TFEE Grant Recipients
2020-2021 TFEE Grant Recipients