Image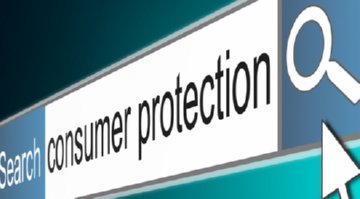 To help us most effectively investigate your complaint, please provide all the information requested on the OCCC Complaint Form.
Filing a Consumer Complaint
The Office of Consumer Credit Commissioner (OCCC) licenses and regulates non-depository lenders providing consumer loans to Texas residents. We also register creditors who sell goods or services on credit terms.
This office answers questions and assists Texas consumers in resolving issues against regulated companies in Texas concerning pawn transactions, secondary mortgage and home equity loans, motor vehicle sales financing, and property tax loans. We also oversee businesses that offer payday and auto title loans, debt management and debt settlement providers, crafted precious metal dealers, and registered creditors. We protect consumers and assist creditors in resolving complaints and disputes. We establish the facts and apply the appropriate statutes or, when warranted, mediate solutions.
Prior to filing a complaint against a business regulated by the OCCC, please note the following:
State law prohibits our office or other State of Texas agencies from giving individual citizens legal advice or opinions or acting as their private attorney. If you seek to recover monetary damages, you should consult a private attorney to inform you of your rights and possible remedies.
The Office of Consumer Credit commissioner will not intervene if the matter is in litigation or a court has made a ruling,
Be aware that your complaint and the information you provide may be available to the public under the Texas Public Information Act (chapter 552 of the Texas Government Code). All complaints and accompanying information are presumed to be open records unless specifically excepted by law.  Records not excepted must be provided when properly requested. Privacy Policy
Your complaint will be included in our Complaint Database for future reference and subject to the OCCC's record retention policy. Generally, this information is available to both public and private entities under the Texas Public Information Act.
If you have a general question you can contact our Consumer Assistance helpline and speak with one of our Investigators 1-800-538-1579.
Begin Complaint Filing Process
You may also download a copy of our complaint form.
Usted puede descargar una copia de nuestra forma para reclamaciones de los clientes.
For advice on providing the information we need, please see the tips on our Complaint Resolution page.
Requests For Lender Complaint Files
To find out whether the OCCC has on file any complaints about a particular lender, please send a request in writing to the Public Information Officer via email at public.information@occc.texas.gov or fax to 512.936.7610. You can also use our mailing address at 2601 North Lamar Boulevard, Austin TX 78705. Requests for information are answered according to the Texas Public Information Act, and generally have a turnaround time of 10 business days.